67% Pass as NABTEB Releases 2014 GCE Results
The National Business and Technical Examinations Board (NABTEB) has released the results of the 2014 November/December National Business Certificate (NBC)/National Technical Certificate (NTC) and the Advanced National Business Certificate/Advanced National Technical Certificate ?examinations.
The Registrar and Chief Executive of NABTEB, Dr. Olatunde Aworanti, who made the announcement, said that a total of 45,725 candidates scored five credits and above including English Language and Mathematics, representing 67.01 per cent in the NBC/NTC examinations, as against the 36.64 per cent recorded in May/June examinations.
Aworanti explained that a t?otal of 77,588 candidates enrolled for the examinations which was held in 1,951 centres worldwide.
The Registrar, also noted the rate of enrolment was still below expectation, in view of the nation's quest for rapid technological development as well as the vital role of technical education in the country.
He said candidates can now check their Nabteb Gce results online by following the steps listed below;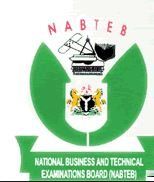 How to check 2014 nov/dec nabteb result:
1) Visit the Nabteb Online Result Checker website via the link below;
http://eworld.nabtebnigeria.org/
2) On the space provided, Enter your Candidatate Identification Number (e.g. 38001178)
3) Select the Type of Examination (i.e. NOV/DEC)
4) Enter the 4 digits of your Examination Year (e.g. 2014)
5) Enter the Card Serial Number found on the reverse side of your Scratch card. The Card Serial Number has an alphabet prefix followed by digits (e.g. N123456789)
6) Enter the 12-digit Personal Identification Number (PIN) on your Scratch card (eg. 012345678912)
7) Click Submit and wait for the results window to come up.
Alternatively, You can check your nabteb result by using your mobile phone.
Send an SMS in the format below:
NABTEB*ExamNo*PIN*ExamType*ExamYear To short-code 32327
For example:
To check for Nov/Dec results,
NABTEB*01001001*123456789012*ND*2012
Note: Ensure you adhere strictly to the format above. There should be no space in the message.
Wait for your result to be delivered to your mobile phone via sms.
Remember: Do not use a card that has already been used for another candidate. Do not enter an invalid e-mail address for result to be sent as this will penalize you by deducting your card use.
Best of luck To You all…